Weddings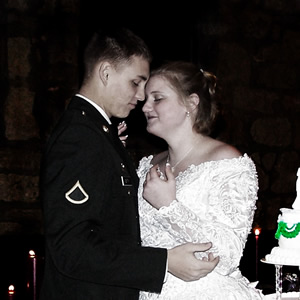 A wedding DJ should be able to MC and organize your entire event, from making sure the guests know it's time for the cake cutting or to tossing the garter. They should ensure that the music you have selected gets played, at the right times, and they should sound "great" when speaking on the microphone.
Modern wedding receptions have a wide variety of family and friends, with varying tastes in music and entertainment. Our 20+ years of experience has taught us how to ensure that everyone has an awesome time at your event.
Be sure to ask us about a "wedding social party". Be the first of your friends to have this event! (Something New to the Quad Cities)
We can and we will help with arranging the following specialty events:
The Grand Entrance
Bride & Grooms First Dance
Toasts
Father/Daughter & Mother/Son Dances
Cutting of the Cake
Bouquet Toss & Garter Removal and Toss
Dollar Dances AND many more!